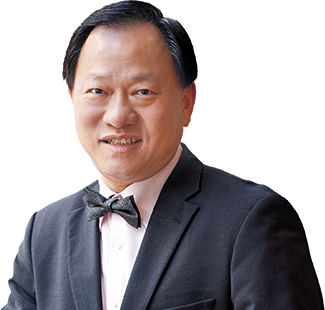 DATO' SERI DR. GOH BAK HENG, BBM
Vice-President
Chairman, Local & International Affairs Committee
Advisor, Teochew Entrepreneur Club
Chief Judge
Dato' Seri Dr. Derek Goh Bak Heng, BBM founded Serial System as a sole proprietor in 1988, incorporated Serial System Ltd in 1992 and was the founding Chairman and CEO when the Company was listed in 1997 and achieved a turnover of US$1.40 billion in 2016. Dr Goh is currently the Executive Chairman & Group CEO of Serial System Ltd with overall management responsibilities for the Group. He leads the Board in charting the future direction for the Group.
Serial System Ltd is the largest electronic component distributor listed on the Singapore Exchange and has an extensive regional coverage comprising 53 sales offices, 13 warehouses and more than 1000 employees in key markets, namely, Singapore, Cambodia, China, Hong Kong, India, Indonesia, Malaysia, Philippines, South Korea, Taiwan, Thailand and Vietnam.
Dr Goh received numerous accolades for his achievements and contribution, which includes the prestigious ASEAN Best Young Entrepreneur Award 1999 by the ASEAN Secretariat, "Asia Pacific Entrepreneurship Awards 2010 Entrepreneur of the Year", Ernst & Young Entrepreneur Of The Year® 2011, Singapore Award for the Electronic Components Distribution Category and "UN Asia Pacific Most Prominent Entrepreneur" co-organised by the Trade and Industry Association Singapore and the United Nations Association of Singapore.
In addition, Dr Goh was awarded the Public Service Medal by the President of the Republic of Singapore in 2004 and the Public Service Star Medal (Bintang Bakti Masyarakat) during the National Day Honours in 2010.
Chew Mok Lee
Assistant Chief Executive
Capabilities and Partnership
SPRING Singapore
Ms Chew Mok Lee is the Assistant Chief Executive in charge of Capabilities and Partnership in enterprise development agency SPRING Singapore. In her current role, she leads a team of officers in helping SMEs raise their competencies in financing, capability and human capital development and forming partnership alliances. Mok Lee graduated from National University of Singapore, majoring in Economics and Statistics. She holds a double Masters and is well versed in the area of enterprise promotion and development, having been involved in various aspects of capability development, support for local enterprises and entrepreneurship for 28 years.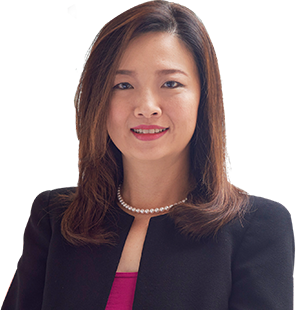 Rachel eng
Deputy Chairman
WongPartnership LLP
Rachel Eng is the Deputy Chairman of WongPartnership LLP. As a corporate lawyer, she is involved in listings, corporate advisory and corporate governance work.
Rachel is an independent director of listed companies, Olam International Limited and StarHub Ltd. and SPH REIT Management Pte. Ltd., manager of the listed SPH REIT. She is also a director of Certis CISCO Security Pte. Ltd., and the Public Utilities Board. In addition, she sits on the Board of Trustees of Singapore Institute of Technology and the Council of the Singapore Business Federation.
Rachel is a member of Singapore's Committee on the Future Economy, which has released its report on the economic strategies to position Singapore for the future. She is also a member of the Appeals Panel of Abu Dhabi Global Market. Rachel is a Supervisory Committee member of ABF Singapore Bond Index Fund and a member of the Corporate Governance Council established by the Monetary Authority of Singapore. She is also a member of Singapore General Hospital (SGH) Fund Committee, established as a committee under SingHealth Fund Limited.
Rachel is recommended as a leading lawyer by numerous independent legal publications. She was awarded Law Firm Managing Partner of the Year at Thomson Reuters' ALB South East Asia Law Awards 2011 and 2013. Rachel was conferred the prestigious "Woman of the Year 2014" by Her World in October 2014. Rachel was one of the 10 women honoured in November 2015 by The Peak Magazine in its Power List 2015.